National Homebrew Week 2014: schedule of events

In true NHC spirit we have so many events we are spilling out from just a week to nearly 10 days.  From local homebrew tastings and meetups to full on brewing demonstrations of all-grain, extract and kit brewing to hop harvests and camp fires  – the first National Homebrew Week will have something for every level of brewer. If you are only starting out with the hobby or are an experienced master there will be something for you. Meet other brewers in your area, chat with more experienced brewers and taste what it is all about. Join us to learn about home brewing. Below is our preliminary schedule of events which kick off tonight. We will be updating this page as we get closer to the Big Brewday of October 4th where we have simultaneous events island-wide.
Keep in touch with the latest from us on social media –
Twitter: @HomebrewClubIrl
Facebook: Here
Liffey Brewers September meet
When: Septhember 25th from 19.00
Where: Lucan County Pub beside the Spa Hotel on the N4
What's happening: Monthly homebrew tasting and chat.
Belfast Homebrewers September meet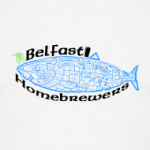 When: 26th September from 20.00
Where: The Hudson  Bar (upstairs) 10-12 Gresham St, Belfast
What's happening: Homebrew tasting. All new members welcome. If you have some brews for tasting bring along 500ml-1 Litre of each.
More Details here
@BelfastBrewClub
Tuesday September 30th
Garden County Brewers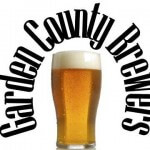 When: Tuesday  30th September, 09.00 – 14.00
Where: Wicklow Wolf Brewery, Bray
What's happening:  All-grain brewing demonstration and full commercial batch of the same recipe.
@garden_brewers
Capital Brewers September Meetup

 When: Tuesday 30th September from 19.00
Where: W.J Kavanaghs on Dorset St
What's happening: Homebrew tasting. All new members welcome.If you have some brews for tasting  bring along ~1 Litre of each.
More details here 
@CapitalBrewers
Crumlin Homebrew tasting Thursday October 2nd
When: Thursday the 2nd of October from about 8pm.
Where: Shearys of Crumlin
What's happening: Homebrew tasting evening in Shearys of Crumlin. All welcome with or without homebrew. Shearys have 6 craft beer taps and a selection of bottles too as well as tasty pizza so ye won't go hungry or thirsty.
Saturday October 4th – The Big Brewday
Capital Brewers Big Brewday
When: 10.00 – 17.00
Where: Tog  Chancery Lane, Dublin 8


What's happening: Brewing demonstration – 3 x All Grain brews, Extract brewing, equipment building and beer tasting running throughout the day.
More details here 
@CapitalBrewers
Galway Homebrew Club Brewday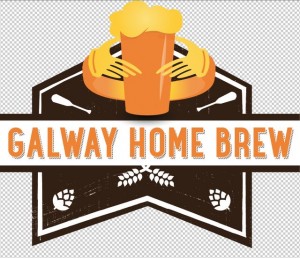 When:  12.00 –
Where: The Cottage Bar ,Salthill Galway.
What's happening: We'll show off diy/homemade brewing equipment and will bring along a few samples to try
@galwaybrewers
South Kildare Brewers Hop harvest & Brewday
When: 11.00 – 18.00+
Where: Kildare Town, Masher Murphy's MaltCracker Brewhouse
What's happening: Hop picking of homegrown hops, Full all grain step mash (circulated using the decoction method) brew of a fresh hop bohemian pilsner. Beer tasting throughout the day with a BBQ and camp fire.
@Maltcracker
Limerick Brewers
When : 3pm – 7pm Saturday 4th Oct.
Where : Crafty Fox Bar, Denmark St, Limerick
what's happening : Demonstration of a pale ale extract brew, discussion of brewing, chance to meet with other new and experienced home brewers in the area, sample/swap some brews, also the pub has a lovely range of craft beers on tap, and stone baked pizzas available.
More details here
North County Brewers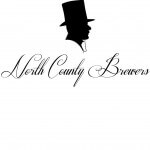 When: 10.00 –
Where: Malahide Rugby Club (on the estuary halfway between Swords and Malahide)
What's happening: 10:00 Start with the all grain brewing demo
12:00 We will show you the basic equipment and Ingredients needed to make great beer
13:00 How to brew a simple Kit beer
A North County Brewers BBQ will follow and we have Irish Craft beer from our local Brewery:BRÚ of Trim.
Liffey Brewers Open Brewday
When: Saturday Oct 4th. Time TBC
Where: Lucan County
What's happening:  Brewday demonstration and tasting
South Central Brewers
When: October 4th
Where: TBC
What's happening: A big brewday with Declan and Damian in Thurles TBC
Rebel Brewers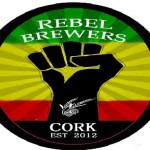 When:  Bierhaus , Cork
Where: from 13.30
What's happening: Allp-grain brew demo, samples and chat
@RebelBrewers
More from the busy Rebel brewers the same day but in the Mad Monk in Middleton from 15.30. Same format as above.
Tuesday 7th October
First Meath Homebrewers meet
When: 20.00 October 7th
WHere: The Central Bar Navan
What's happening: The inaugural meeting of the Meath Homebrew club. Homebrew tasting and a chance to meet other brewers of all levels of experience.