This guide demonstrates how to use this spreadsheet to construct a stackable wooden beer crate for your bottles of home-brew. The spreadsheet is fully editable so it can be modified to suit the type of bottles you have in your collection. It also includes instructions on how to construct cardboard dividers to align the bottles in the crate. This is what the finished product will look like:
1. Download the spreadsheet.
2. The yellow fields in the spread sheet are editable. Fill in the bottle diameter, number of bottles and divider thickness. The spreadsheet will suggest the internal dimensions for the crate.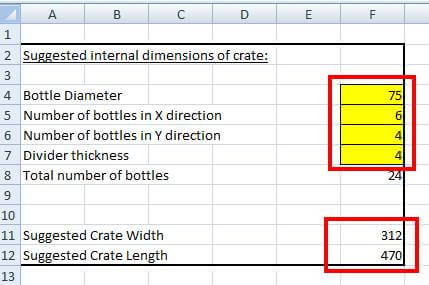 3.From the above table you can decide what internal dimensions you want for the crate. Fill these into the next table. The height is the maximum height of your bottles.

4. In the next table fill in how many crates you want and what material you will be using.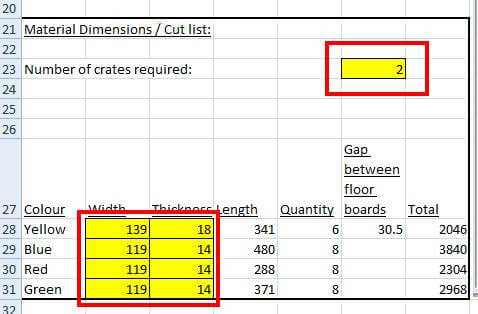 5. The spread sheet will calculate the cut lengths for your boards so start cutting! I used some 119×14 skirting board for 2 crates and some 71×15 architrave for 2 more.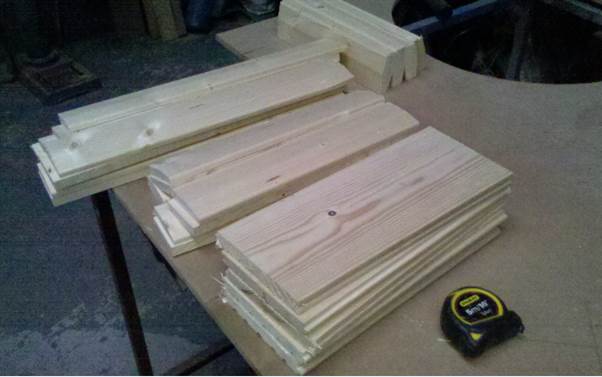 6. Fix the red boards to the blue boards. I used ø3×25 screws but you can use nails or glue. Leave the top blue board down the thickness of the floor board (yellow) so that the crates will be stackable. You need 2 of these frames per crate.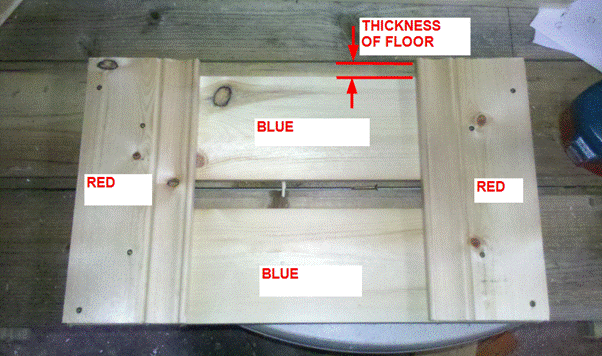 7. Stand your blue/red frames up and fix them together with the green boards. The green boards should be flush with the top and bottom of the read boards.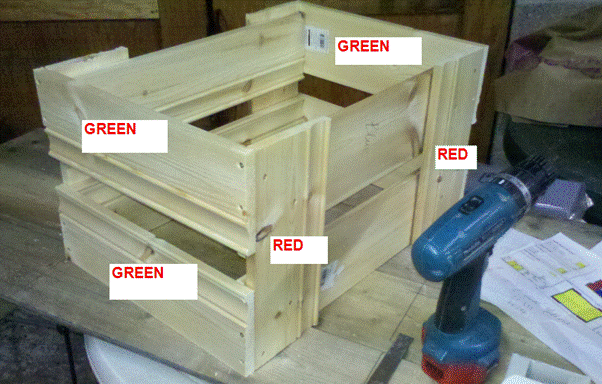 8. Turn the crate upside down and fix the floor boards (yellow). Leave 1mm clearance all around to make them easier to stack.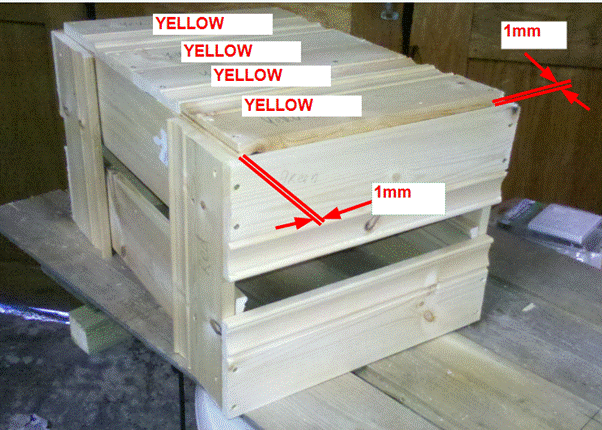 9. The DIVIDERS tab on the spreadsheet will give you dimensions for cutting your dividers.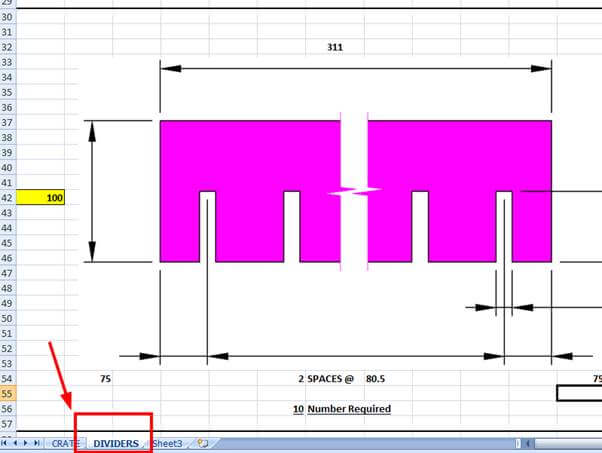 10. I used some 5mm cardboard for 2 crates and some 4mm mdf for the other 2. The cardboard can be cut with a craft knife. I cut the mdf on a table saw (the cardboard can be cut on the table saw too but mind your fingers! You'll want them for drinking beer later.)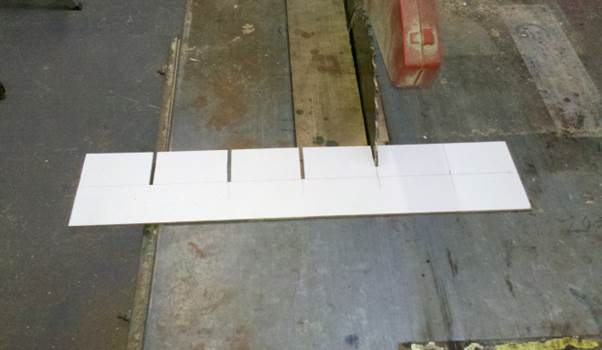 11. Slot the dividers together and put them into the crates.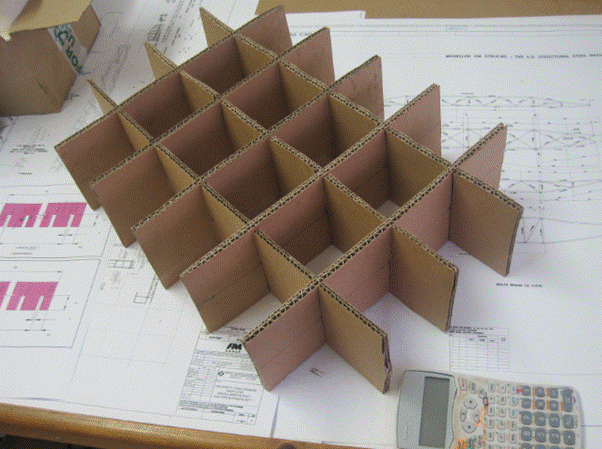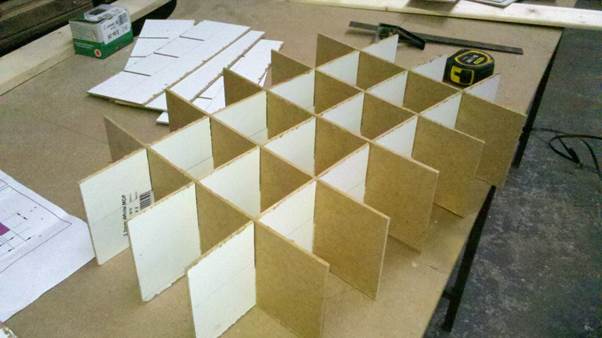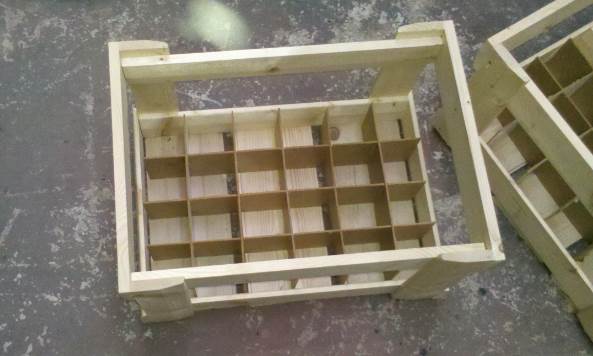 12. Fill the crates with bottles and stack them high. Open a homebrew, then stand back and admire