Review: Counter Top Capper
Counter Top Capper, priced at €24.95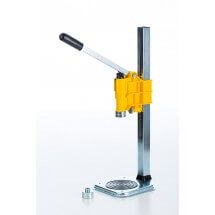 I have (borrowed) used a twin lever manual capper previously. Whereas it has been generally good for most bottles, it doesn't like the Hob Goblin or German Spaten-type 500ml bottles, either being a PITA or just refusing altogether to cap, as they have unusual shapes for the bottle openings.
This will test if, a bench capper will solve these problems.
First appearances suggest a very sturdy plastic mechanism, with solid cap bells for both 26mm & 29mm. As delivered, in fetching Yellow (actually a good choice, easier to find in shed).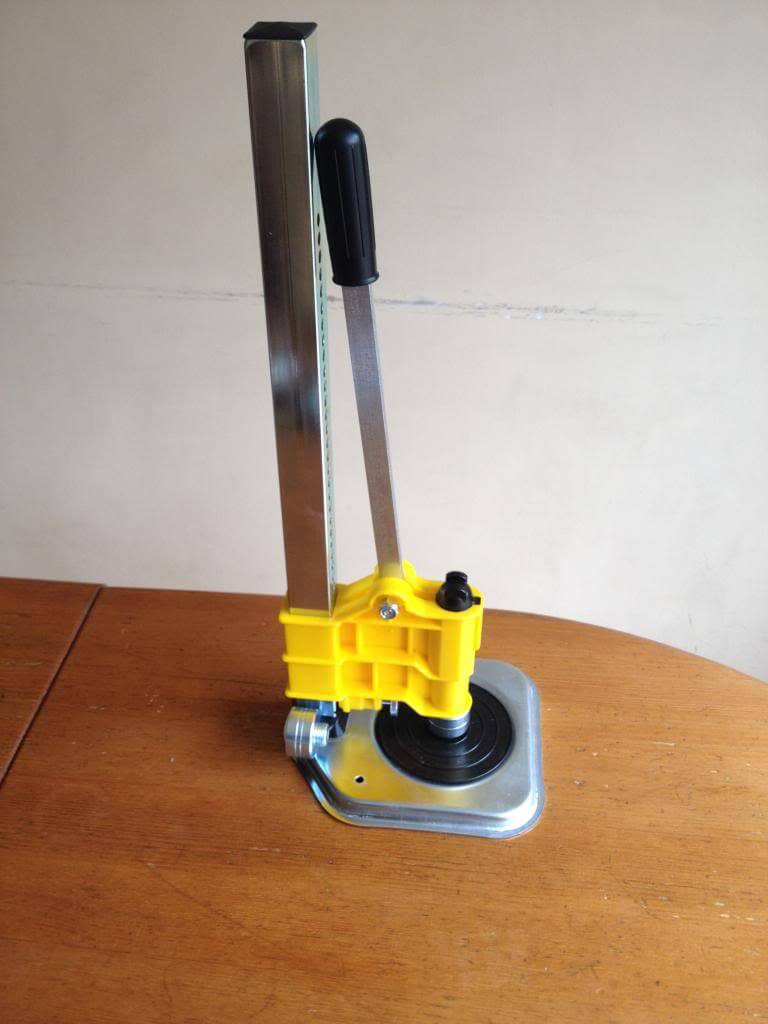 Includes the 29mm adapter.
The thumb spring latch allows you to adjust the height of the lever mechanism. It uses these round holes to adjust the height.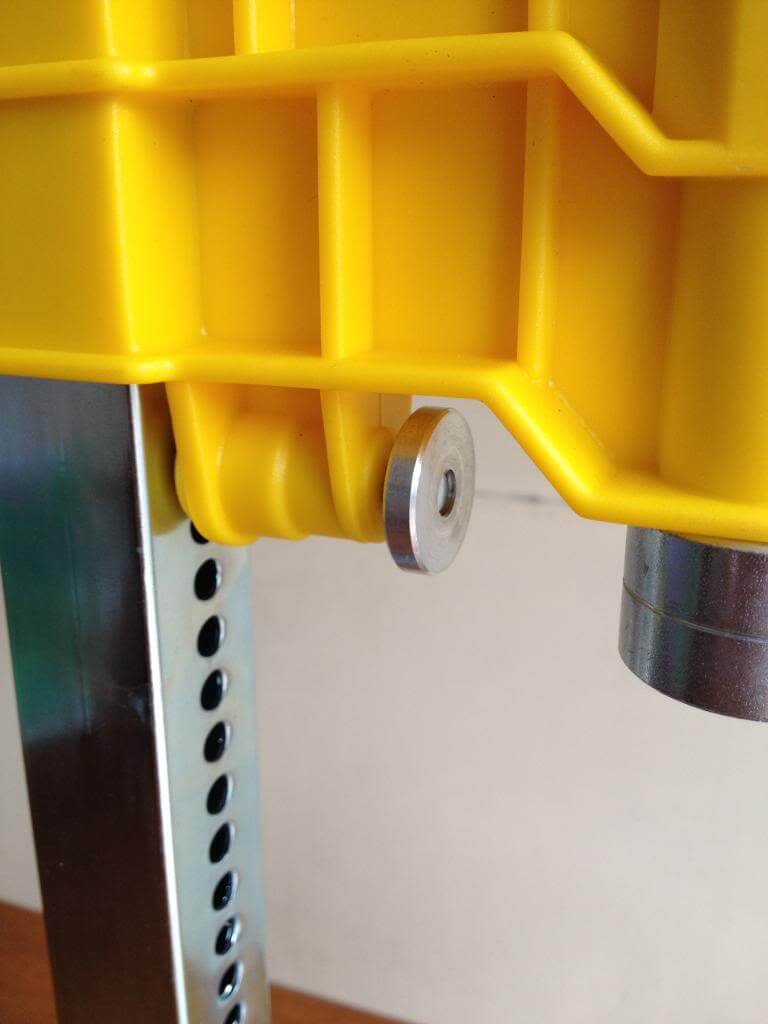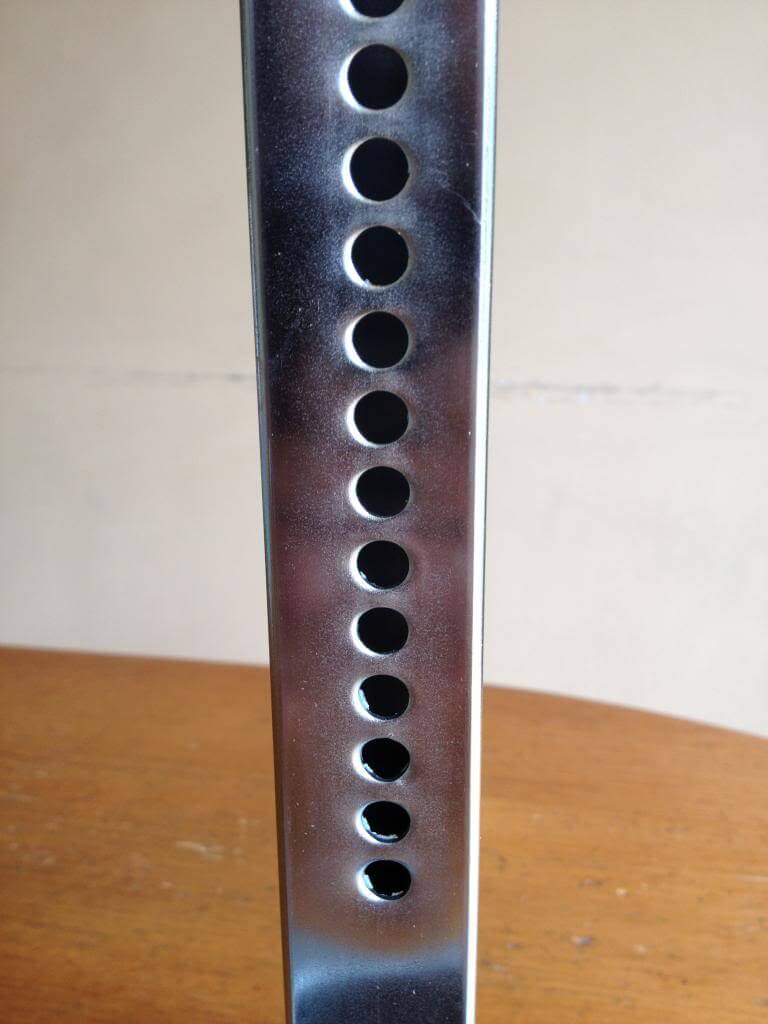 It's a good idea to sort your bottles into the separate heights prior to bottling. This reduces the number of times you need to adjust the lever up & down.
Ready for action, at the suitable height for the bottle. Put your bottle in & adjust height to allow the lever to pull down so it's parallel to the table when capped).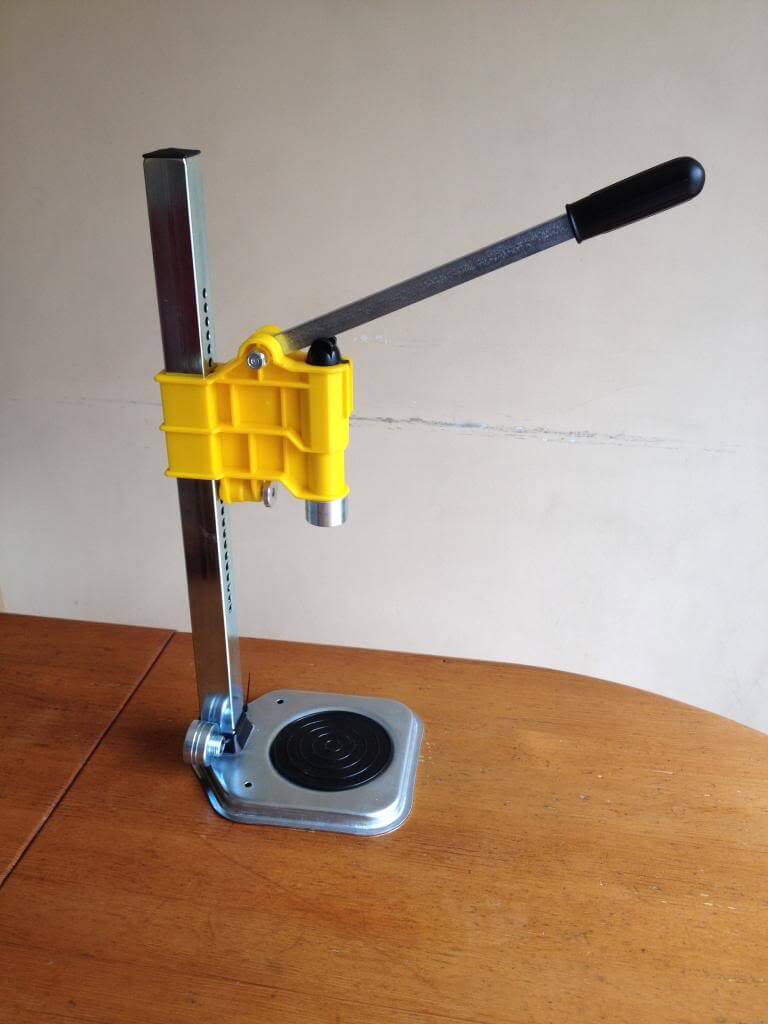 The caps are held in place by a magnet within the capper.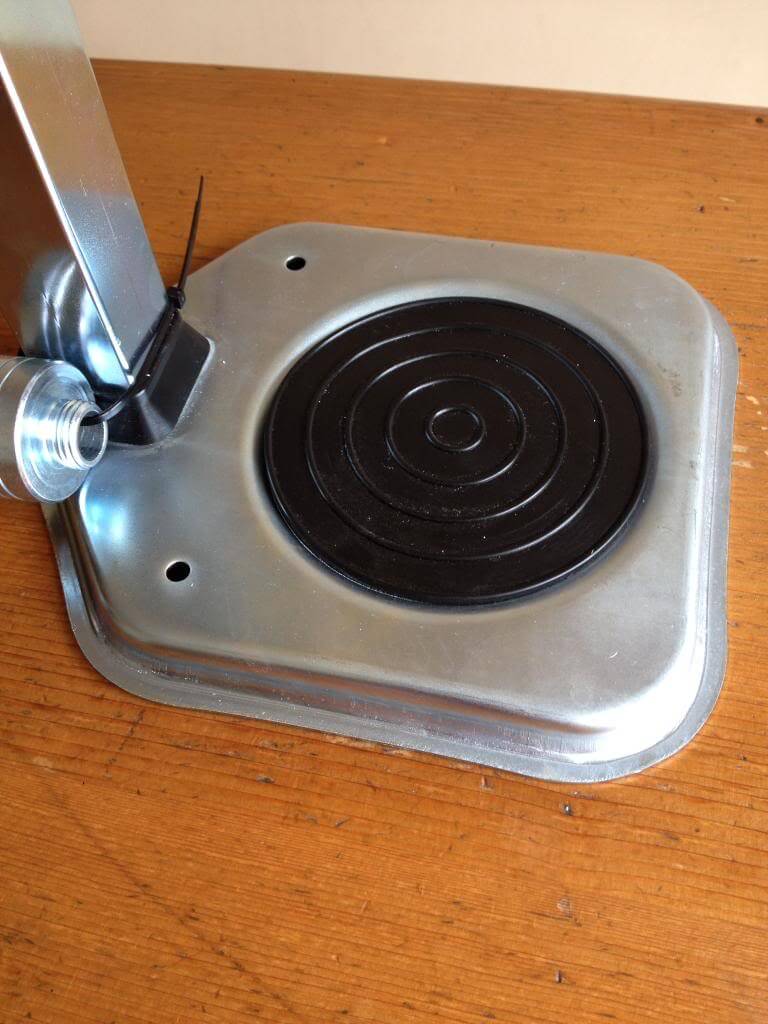 Pulling lever, seals cap in place.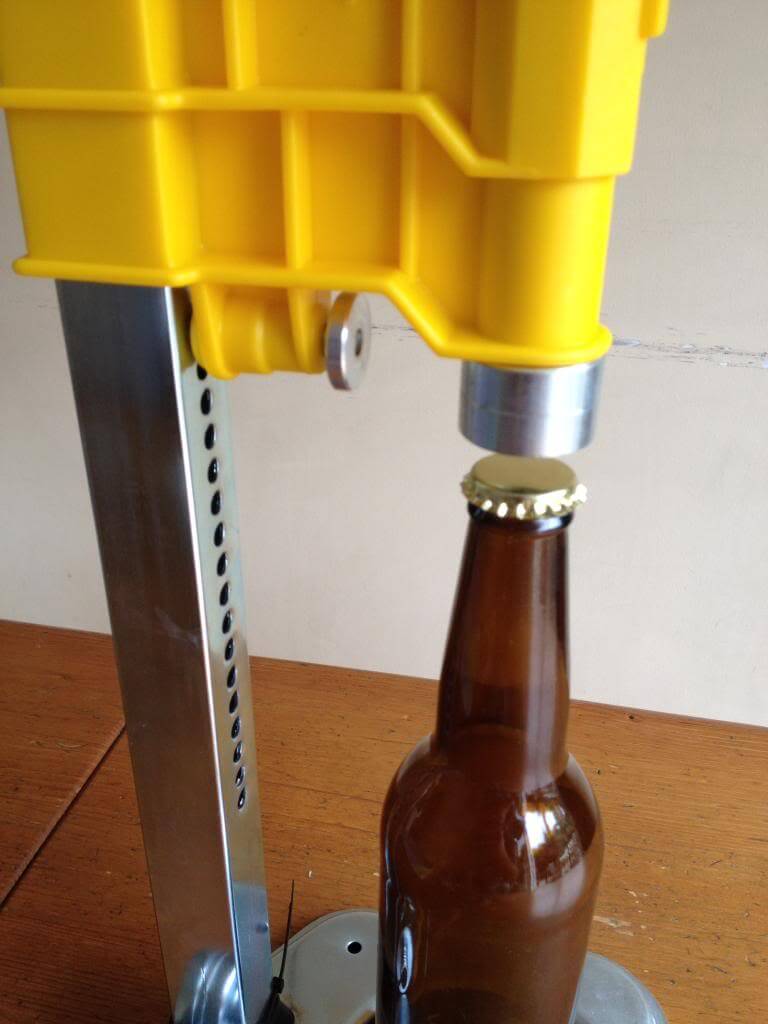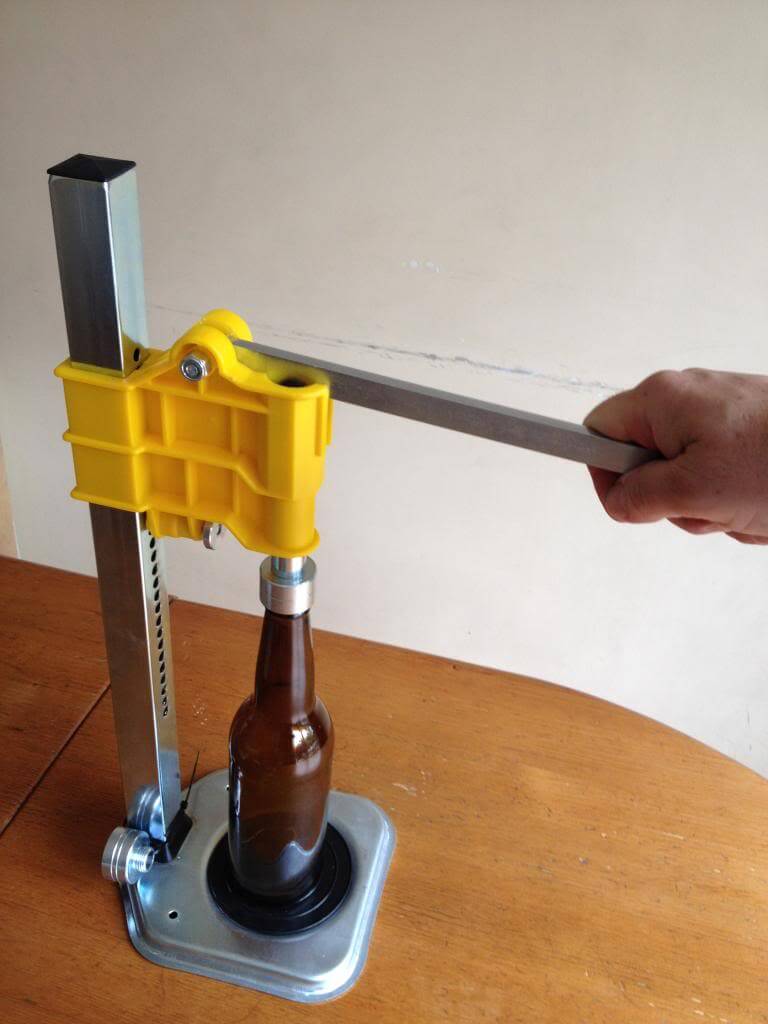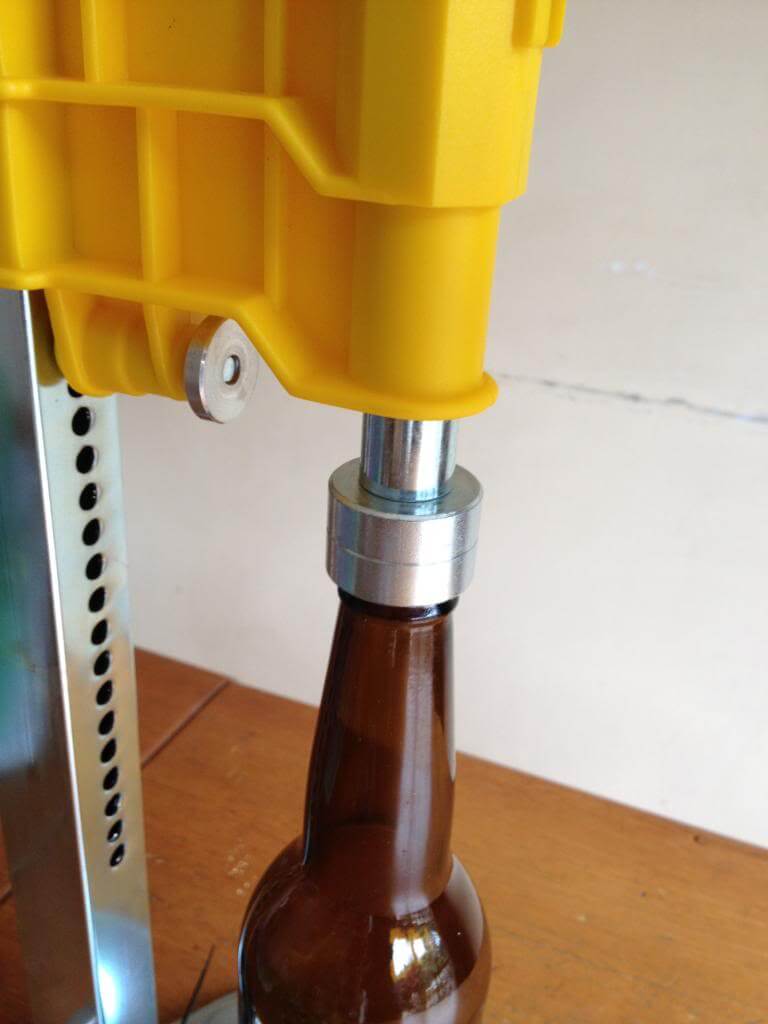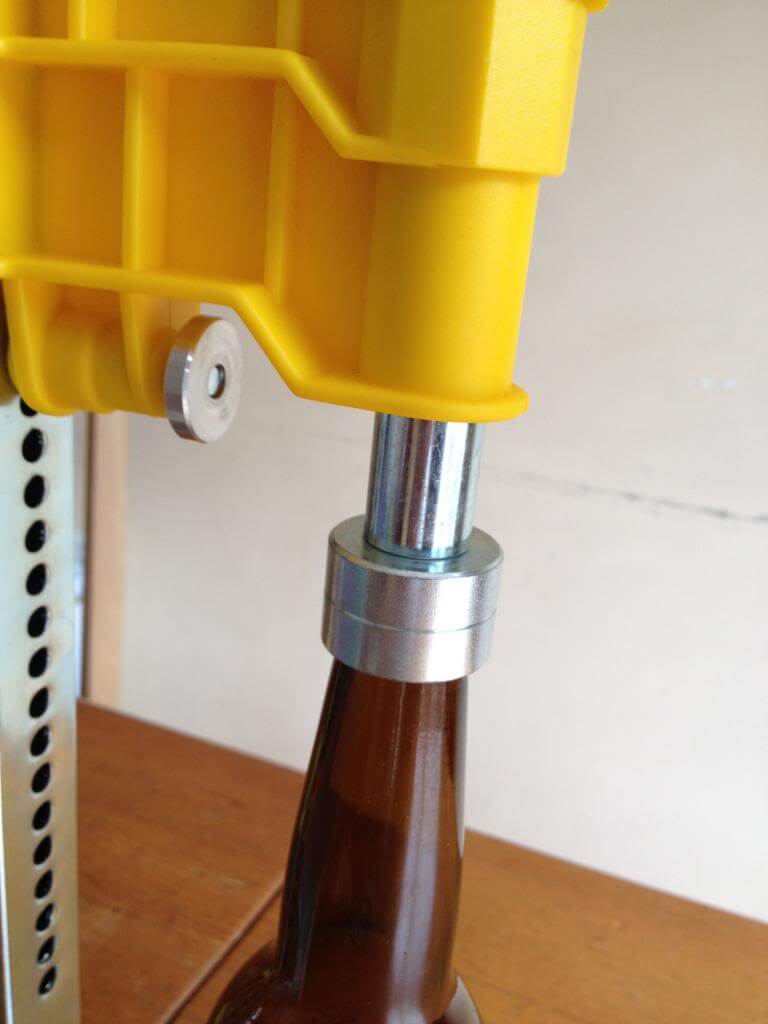 It does hold onto the cap once crimped.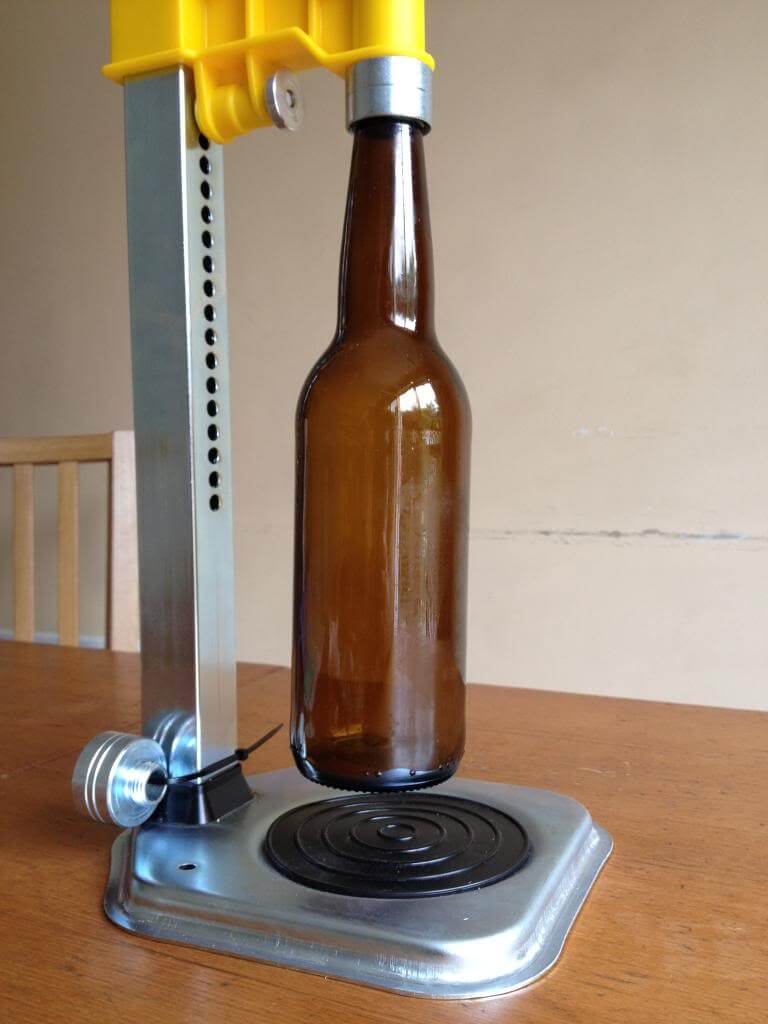 A bit tight, so a twist to the right (left ways will unscrew the capper bell over time) & out it pops.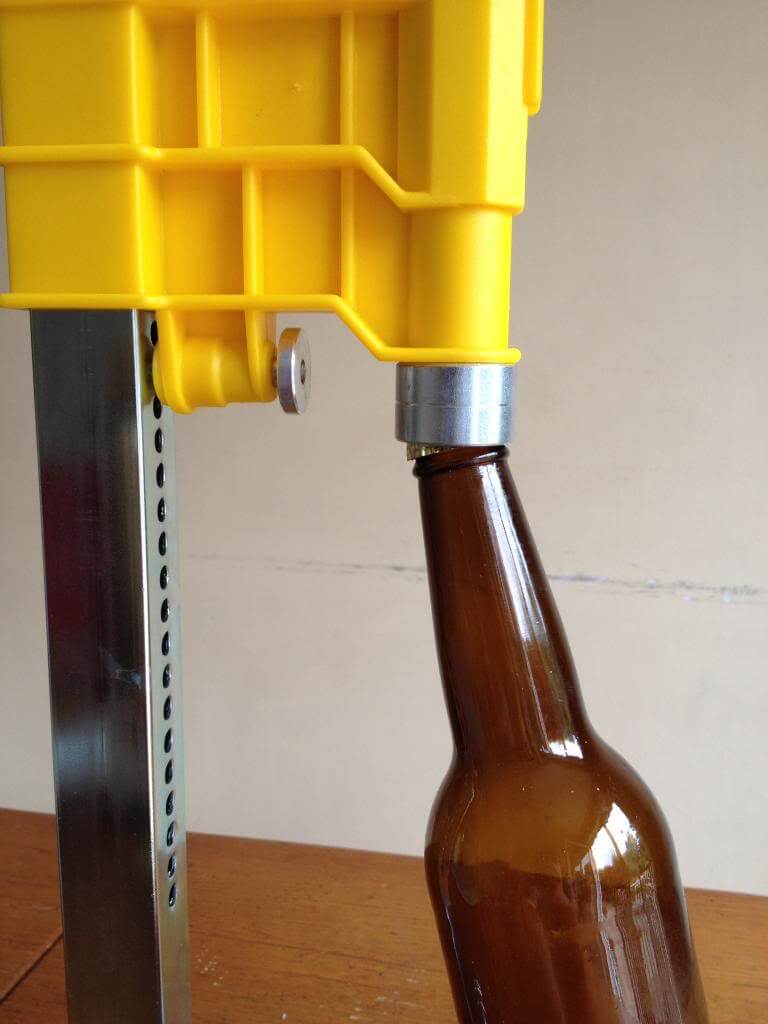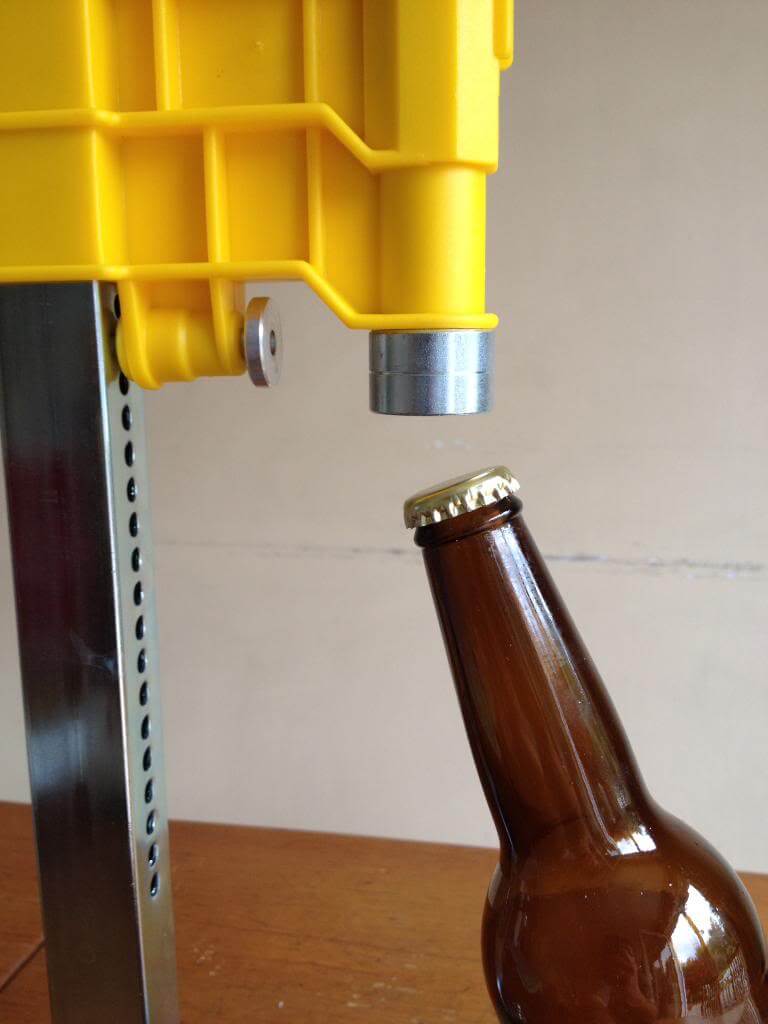 I tried it with all sorts of 500ml & 330ml bottles, the previously mentioned difficult Spaten /Franziskaner type were no problem at all, likewise some of the more unusual Belgian sizes & shapes.
(Caveat: these were all tried dry/empty, a pressure test hasn't been done, I'll add an update after my next brew, but the seal created looked a lot better than the existing two handled version)
A lovely clean, tight seal (with no round marks as seen on some of the two handled capers, when using too much effort).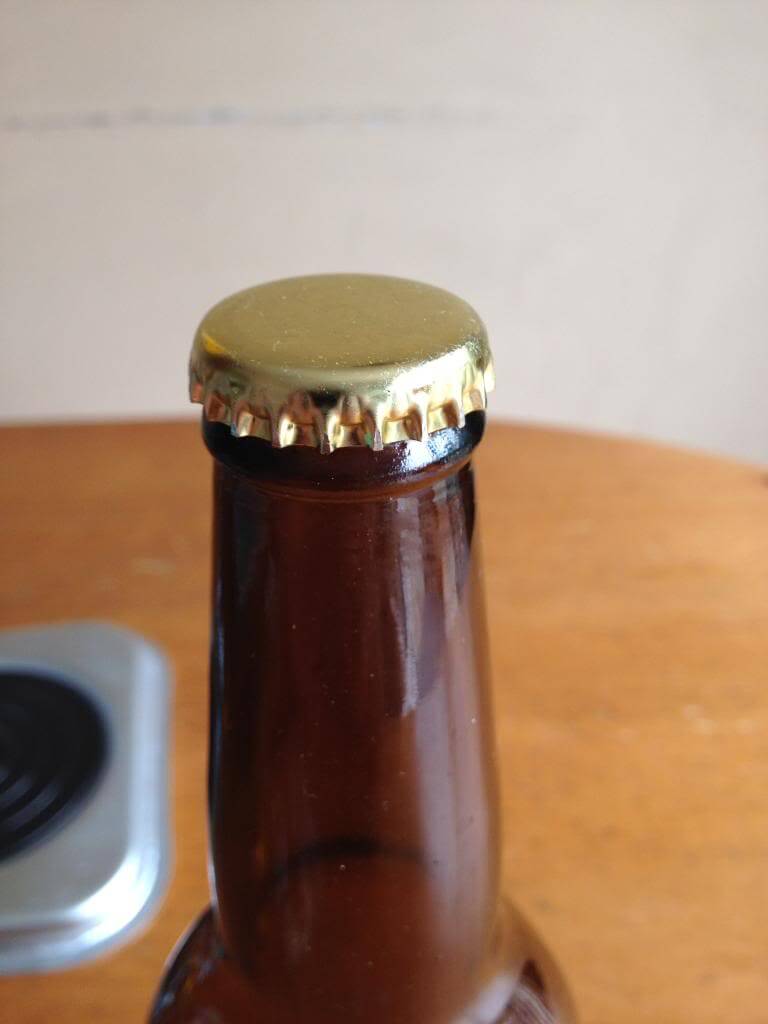 To change to a different cap size (or to replace when you've worn it out), just unscrew the bell and it drops out.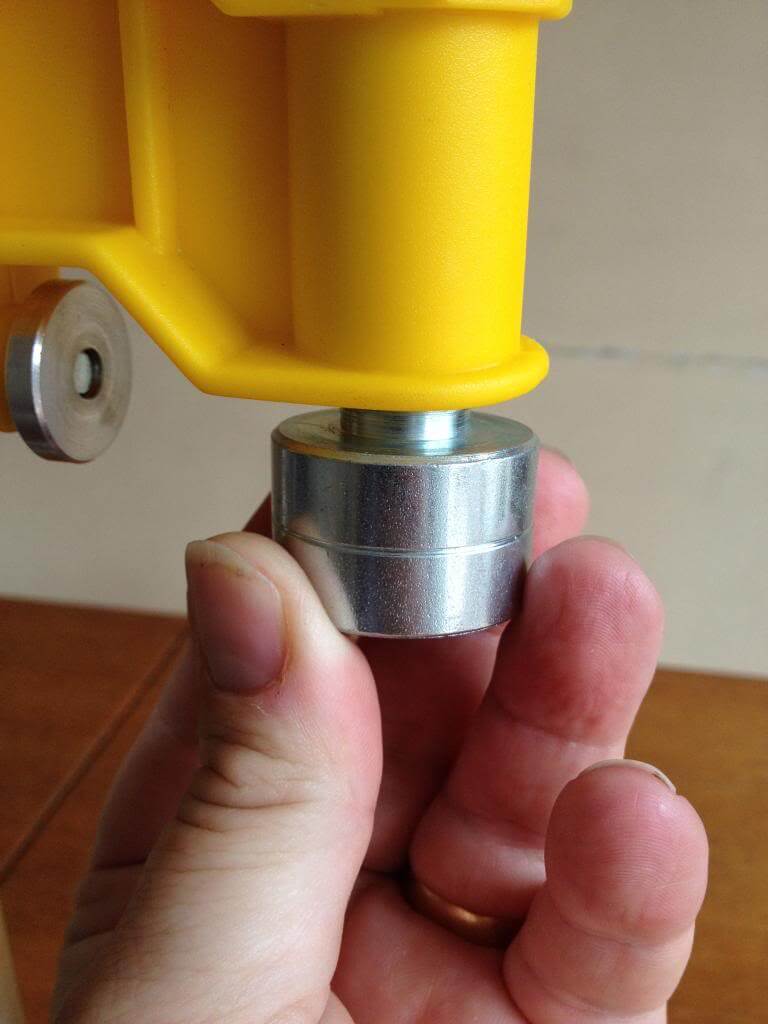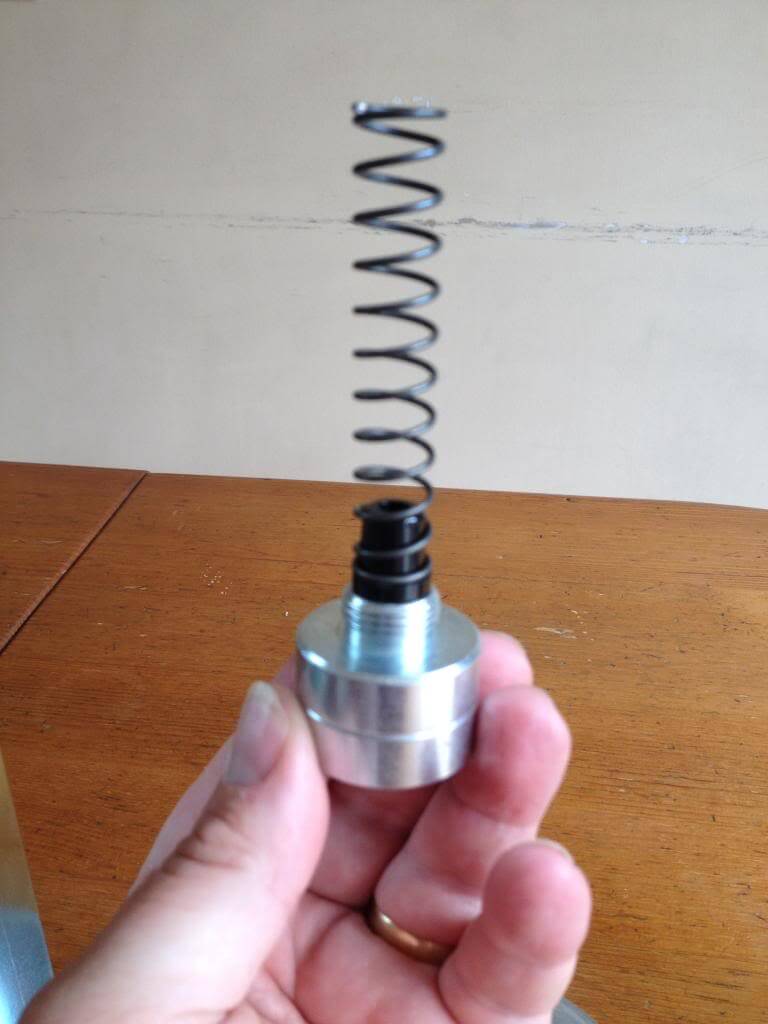 Not quite a Belgian special, but shows the range it can handle,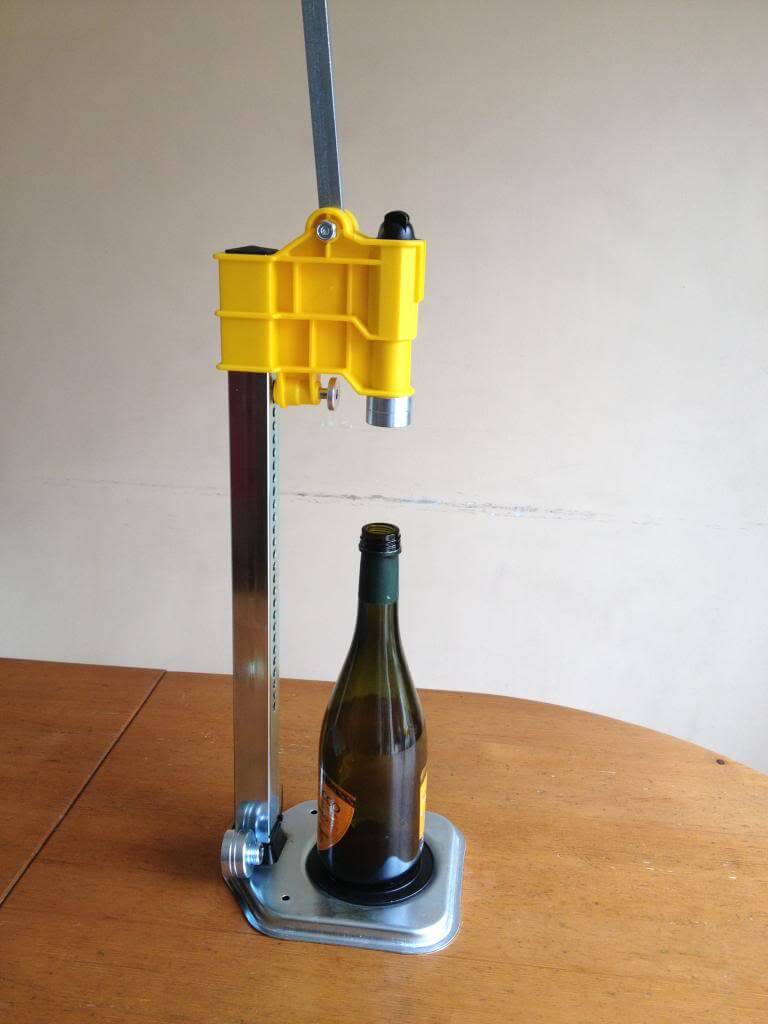 It does seem to flex slightly & lean forward when in use, by holding the stand it balances and works fine. By screwing it down, this issue would be solved, it is a bench capper after all.
Next plan, screw it to a old wooden seat to give it more rigidity in use. I'll keep an eye on the weld on the base to see how time & use effects it, hopefully it should be fine.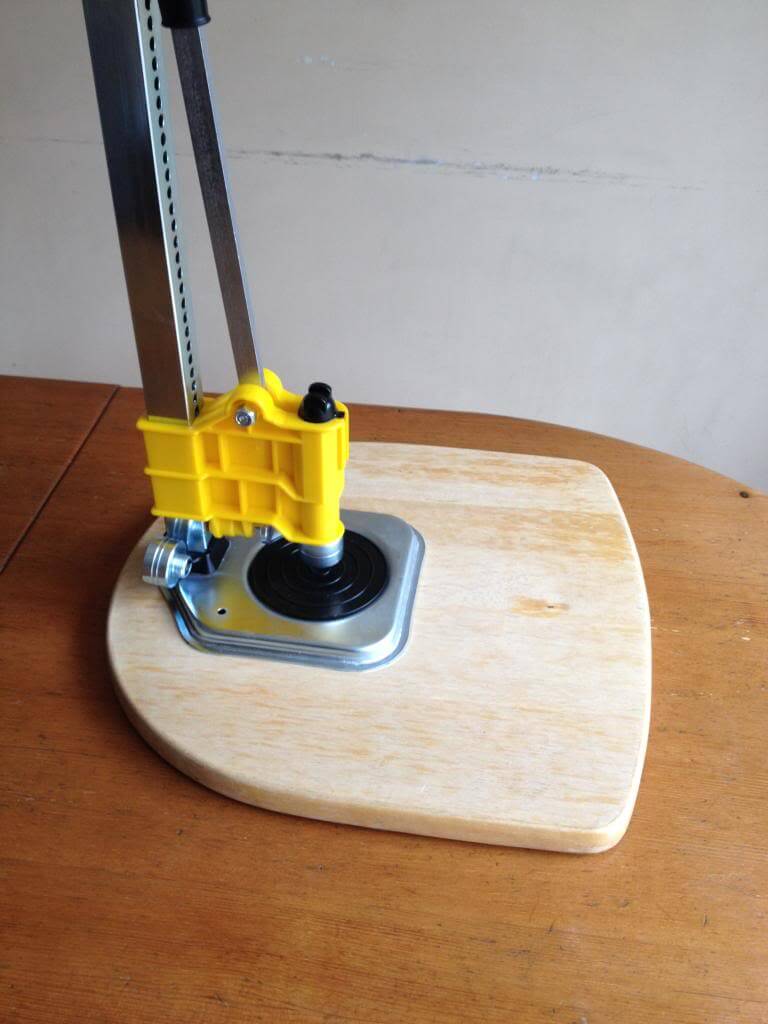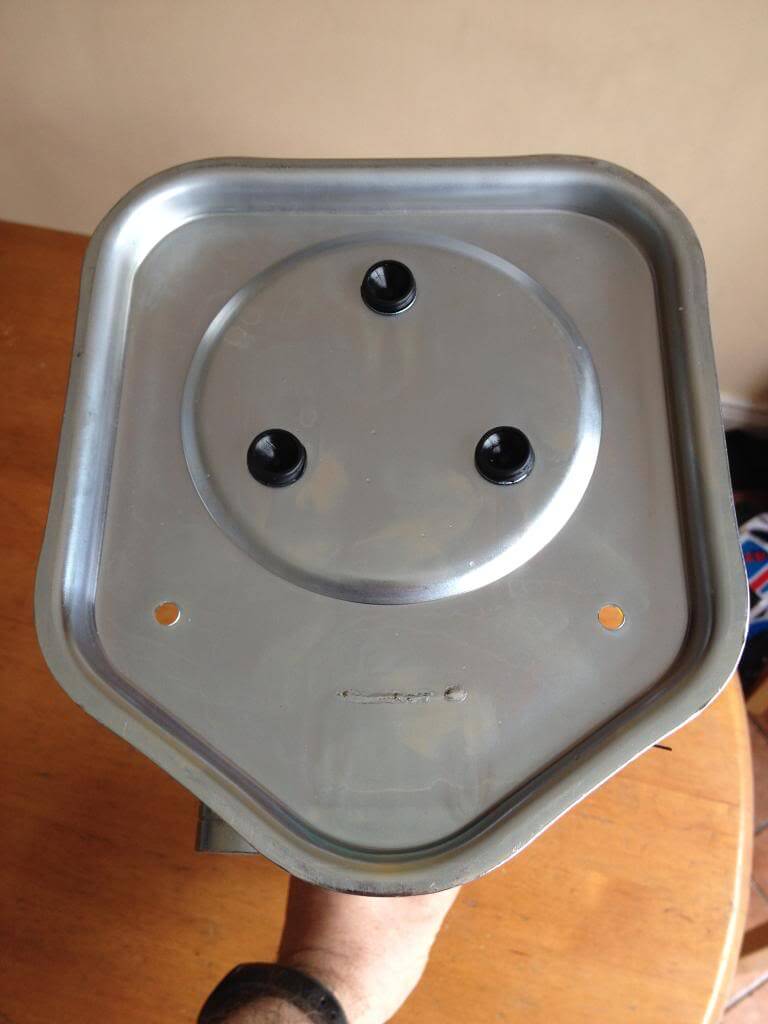 Pros: Way, way better than the two handed version.
Excellent prIce, nearly a tenner cheaper than the original red Ferrari version.
Cons: The base could be slightly sturdier, remedied by bolting/screwing it to a base board or bench.
Bit of a knack in removing capped bottle from capper bell once sealed, should loosen up once it's been given more use.
Overall: A recommend to buy from me on this one. Previously bench cappers were nearly 3 times the price of the hand cappers so I was put off buying one, where now it's less than double the price, at only €11 more than the two handed one, and such a big improvement, it's the only one you should be looking at.
 Credits: Thanks to HomeBrewWest who supplied the capper.
Follow the thread on the forum
Author: pob