BrewCon 2019 – Calling all speakers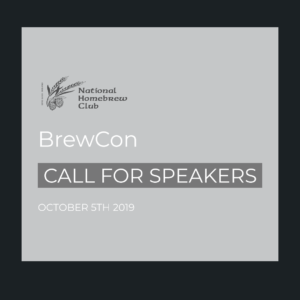 Homebrewers of Ireland!
Since 2015, BrewCon has striven to bring experts from across the globe to share their knowledge and make us all better brewers. But we found that sometimes the knowledge in the audience was equally as informative as that on stage.
So this year, we are trying something new…
BREWCON NEEDS YOU!
Have you developed competition winning recipes that you won't find in any book? Have you hacked your brewing equipment to improve your brew day? Have you built a local homebrew club into something great? Will you tell us all how you did it?
This is our call for papers! If you are interested in presenting to your fellow homebrewers at BrewCon 2019.
BrewCon 2019 will take place on Saturday 5th October 2019 in Rascals Brewing, Inchicore, Dublin 8. The allotted presentation time shall be approx 40 minutes (30 mins for the initial presentation, followed by 10 mins for Q&As).