Belfast Homebrewers: The Great Quintessential English Ales Competition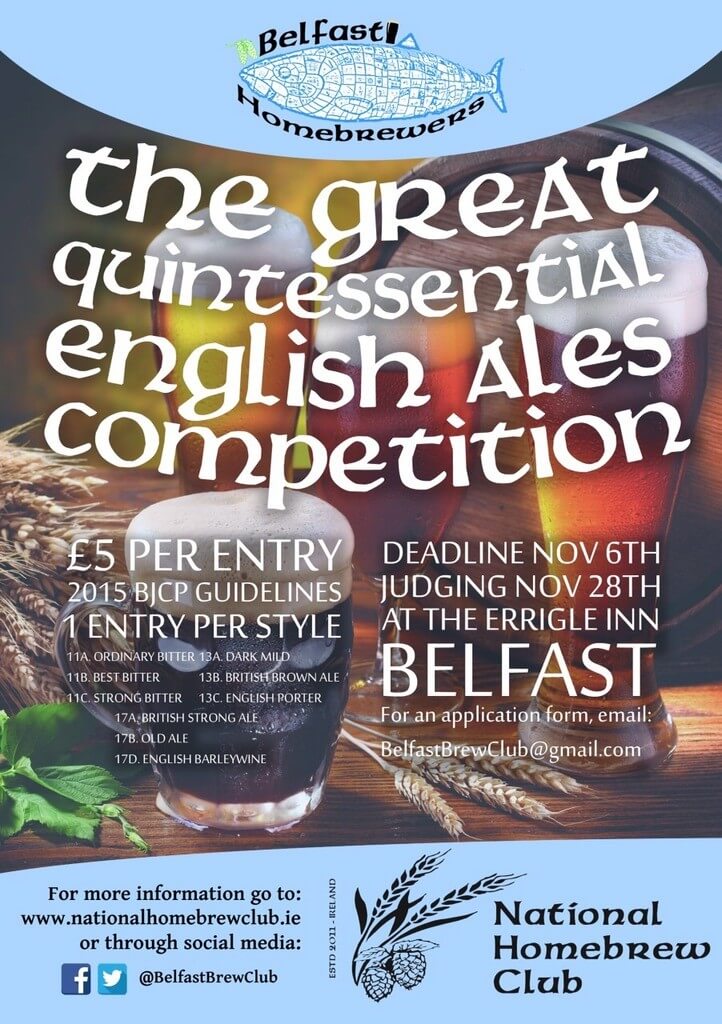 The Belfast Homebrewers wish to sample your finest English Bitter, Brown and Strong Ales.
(BJCP 2015 Style Guidelines; Category 11, Page 19-20; Category 13, Page 23-24 & Categories 17A, B & D, Page 30-32)
Registration is now Closed
There will be a prize for each category and an overall prize for Best of Show.
Maximum 60 entries.
6th November – Closing date for entries.
28th November – Judging at the Errigle Inn, Belfast.
£5 per entry.
2 x 500ml brown bottles per entry.
1 entry per style per brewer.
If anyone is up for volunteering to judge or steward please PM Sub82.